Reform Elementary School, located in rural Pickens County, Alabama, serves over 200 students in grades K-4. With a dedicated staff, we are striving to meet every student's need. A variety of approaches to academics include basic texts, technology, Renaissance Accelerated Reader, a comprehensive PE program, Guidance services, Reading Specialist services, Scott Foresman reading program, Library Media services and a full time nurse.
Our mission... Inspiring Ethical Leaders...One Child At A Time
Our vision... To provide a positive, safe environment that produces respectful, resourceful, responsible leaders with strong moral values.
Congratulations to these students for meeting their weekly AR goals for the week of January 8th!
Kindergarten
Kailynn Harcrow, Nathaniel Knopp
First Grade
Isabella Fisher, Maddie Patten, Camryn Upson, Unique White
Second Grade
Tristan Brewer, Azariah Harris, London Horton, Marcus Lang, Faith Mitchell, Ashton Nelson, Montasia Sterling, Anesia Washington
Third Grade
Abrianna Ball, Anaya Gaines, Samantha Hill, Kaitlyn Johnson, Kaleyann Kindrix, Jordan Prude, LeDereke Stewart, Mariah Tunnell
Fourth Grade
Faith Alexander, Jackson Thomas
Governor Kay Ivey Visits RES
As a Bicentennial School, Reform Elementary had the privilege of hosting Governor Kay Ivey on October 21st. Governor Ivey was greeted by the PCHS Drum Line. Kaitlin introduced the governor. Governor Ivey read Alabama: My Home Sweet Home to the students. Rachel presented Governor Ivey with a gift from the student body of Reform Elementary.
The NED Show Comes to RES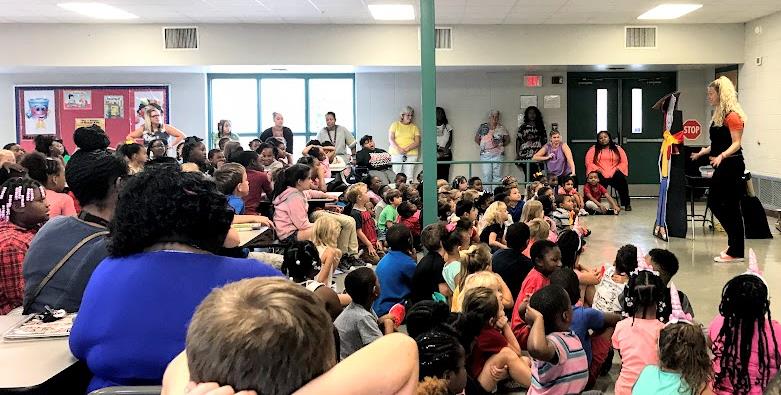 RES had the privilege of a visit from the NED Show! We followed along with Ned on his Mindset Mission where he learned about "The Power of Yet!" We learned valuable lessons about how to overcome challenges and face obstacles.